We do not believe in standardised solutions
we believe that the solutions that work best are the result of working together with our customers. We don't have the Philosopher's Stone, but we do have a wealth of experience to help us develop the right directions.
Improving organisational project management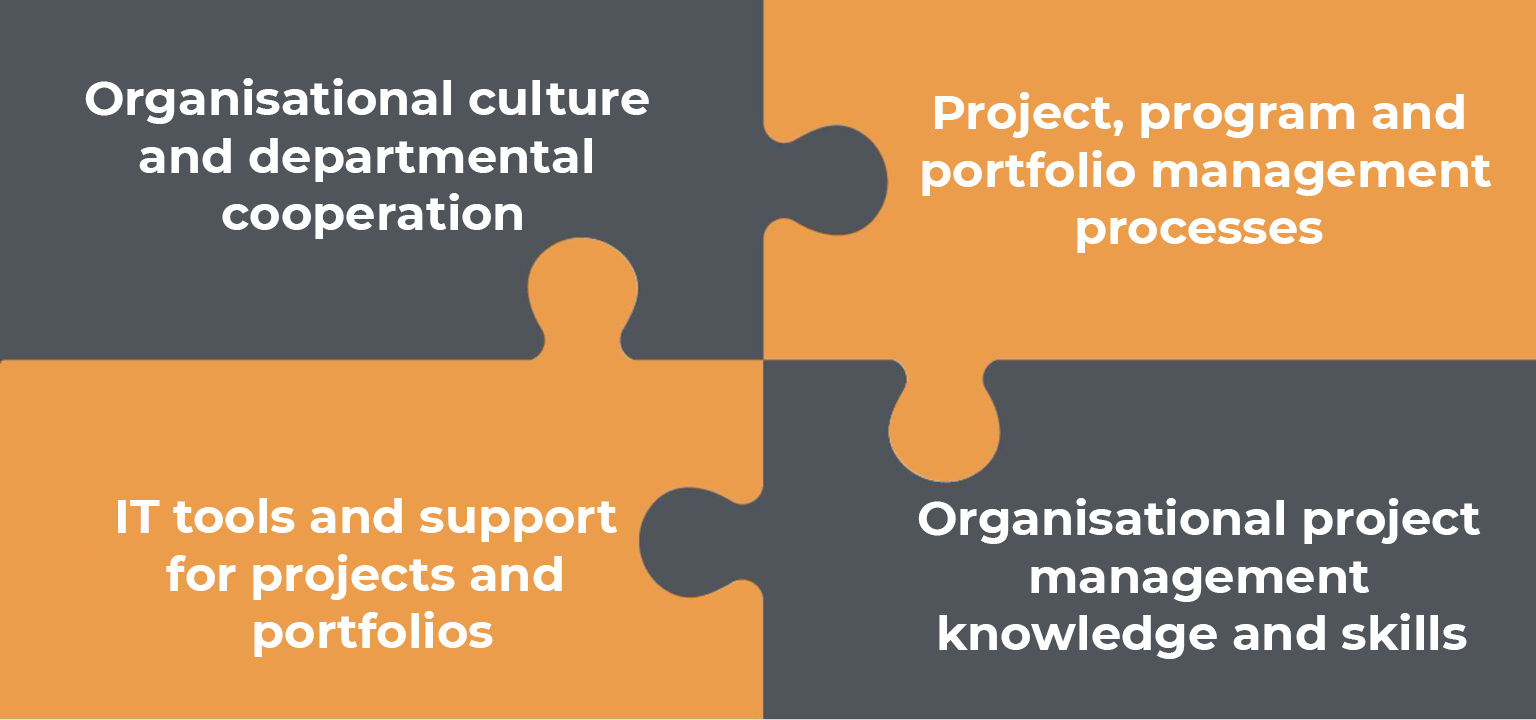 Often, although projects are a priority in the life of the organisation, they are yet fail to deliver the right results.
It is not always clear in such a case what actions can be taken to increase the efficiency of projects. In our experience, the success and effectiveness of organisational projects can be influenced by several factors, such as:
Organisational project management expertise and abilities,,
Shaping the organisational culture in line with with inter-departmental collaboration,
the project, program and portfolio management processes,
and the utilised IT and support tools tailored for projects and portfolios..
Developing agility at project and organisational level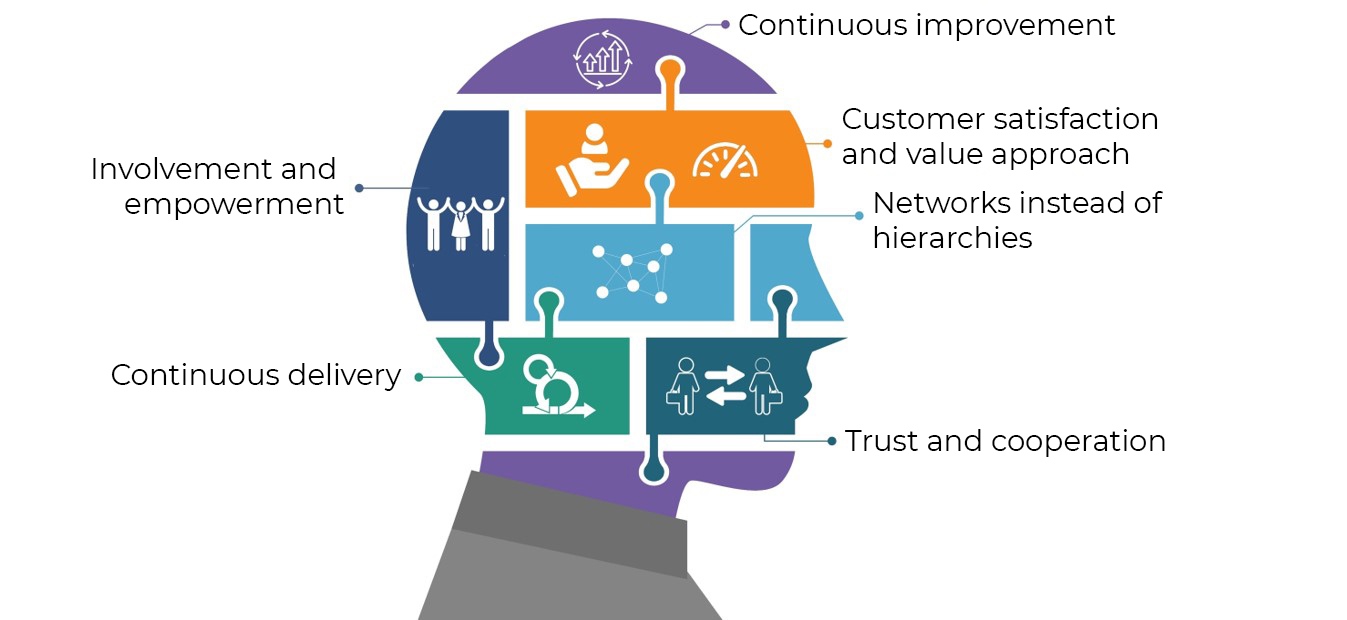 Agile approaches are gaining ground alongside traditional approaches. Our approach is agility is more of a mindset, rather than methodology. This "mindset" can be built into day-to-day operations and projects in a variety of ways.
Whether it's Scrum, XP, Kanban, lean, or other agile approaches, it is key to operationalise these practices from a bottom-up need, but with management support. Such a change could result in, among other things:
higher customer satisfaction,
more effective communication,
greater commitment from the team,
the ability to react faster to changes,
reducing the amount of unnecessary work.
Through our consulting, coaching and training services, we are able to support the agility of teams or organisations even by agile transformation.
GDPR, information security and ISO-based quality management system development

Although data protection and information security have become increasingly important in recent years, the GDPR regulation, which comes into force on 25 May 2018, poses a major challenge for organisations of all sizes and activities..
Our approach is that the task is not primarily IT-related, but rather legal and procedural in nature. We believe that in most cases simple solutions are enough, we help our clients to understand the essentials of the Regulation in a clear and simple way, and to get started with the implementation of the task.
If required, we can then support our customers with the following services:
data protection assessment and mapping, audit and gap analysis
developing and implementing an action plan,
data privacy trainings,
if required, operation of processes and systems, implementation of regular data protection audits.
We also undertake organisational process improvement based on ISO 9001, 27001, 14001 and IATF 16949 standards as described below:
process-oriented system development,
delivering related trainings,
specification, development and implementation of supporting IT tools,
support for a successful audit.
Process improvement, process automation

While having a good team in place is key to success, it is also important to have the processes in place to support them.Through a well-organised, designed and tailored process:
efficiency can be increased,,
we can save time and money,
can increase productivity,
can increase the motivation of the people involved.
We develop, optimise and automate processes along the following focal points:
avoid over-complicated solutions,
focus on value-creating processes,
clarify responsibilities and authorities,
assess the current barriers,
we are able to automate processes efficiently with the help of our partners,
we always involve stakeholders in the development process,
we will monitor the change so that the results are incorporated into daily practice.